DAILY TRUST FOUNDATION
Daily Trust Foundation is the Corporate Social Responsibility (CSR) arm of Media Trust Limited, publishers of Daily Trust titles, with headquarters in the Federal Capital Territory, Abuja, Nigeria. It is a non-profit organization involved in diverse social and support activities. They include capacity building for journalists, scholarships to enhance the girl-child education, support for orphanages, provision of materials to cushion the plight of Internally Displaced Persons (IDPs) in the North East,  provision of water to poverty-stricken rural communities, medical outreaches, and gifts in kind to vulnerable and disaster-affected communities.
After over a decade of operation under the legal department as Corporate Social Responsibility Scheme (CSRS) arm of Daily Trust newspaper, in 2016, the company established the Daily Trust Foundation to concentrate on these CSR activities and to expand its ramifications to conferences, seminars, workshops, and diverse kinds of training activities in collaboration with local and international partners.
Aim and Objectives
To establish a scholarship scheme for brilliant and indigent students in higher institutions in Nigeria.
To provide boreholes and other social amenities for needy communities.
To provide donations and welfare items to orphanages, prisons, IDPs, and other organizations with similar objectives.
To initiate and sustain economic empowerment and skills acquisition activities for the society.
To promote peaceful co-existence in society.
To organize workshops, conferences, and seminars.
 To affiliate with local and international organizations with similar objectives.
BOARD OF DIRECTORS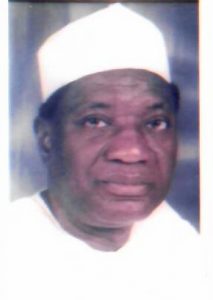 Wada Abdullahi Maida, OON, FNGE (Chairman)
A graduate of Communication Studies from Aberdeen College of Commerce, Scotland with a Post Graduate Diploma in Development Journalism – with Distinction – from Indian Institute of Mass Communication, New Delhi. Attended media management courses in the U.S.A. and the U.K. In 2003 completed a programme for Senior Executive Fellows at John F. Kennedy School of Government, Harvard University, USA.
Joined News Agency of Nigeria (NAN) as Editor and served Zonal Editor, Foreign Correspondent (Western Europe – Based in London), Editor-Politics Desk, Editor-in-Chief, and until June 2003 for nine years Managing Director, NAN.
Chief Press Secretary to a former Head of State and one time President Nigerian Guild of Editors, Chairman Interim Board of Directors Pan African News Agency (PANA) between 1995-1999, Chairman Board of Directors Katsina State Broadcasting Corporation 1988 to 1990 and member Executive Board, International Islamic News Agency based in Jeddah, member VISION 2010 Committee. Media representative/ Member Presidential Committee on National Awareness on United Nations Reform.
Winner of Best All Round Student Award at Pioneer Course of the Nigerian Institute of Journalism, Lagos, and "Times of India" Prize of Best Student in Journalism Techniques at Indian Institute of Mass Communication. Awarded National Honour of the Office of the Order of the Niger (OON) in 2001.
Currently Managing Director/ CEO of Bluesand Media Services Limited, a media outfit engaged in Advertising, Consultancy, Printing, Publishing, Public Relations, Marketing Media Management/ Research, and Chairman Peoples Media Ltd publishers of Peoples Daily and Peoples Daily Weekend newspapers. He is also a member of the Board of Directors of four other companies.  Widely traveled and a member of the Nigerian Guild of Editors, APCON, International Press Institute (IPI) Commonwealth Press Association (CPU), and International Public Relations Association (IPRA) among other professional associations.  Hobbies include reading, golf, traveling, and watching documentary and comedy films.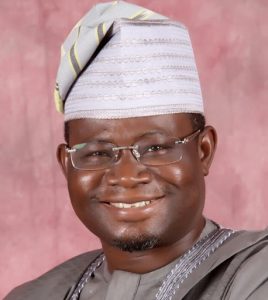 Alhaji Isiaq Ajibola (Vice-Chairman)
Alhaji Isiaq Ajibola attended Ahmadu Bello University, Zaria, where he obtained the Bachelor of Science Degree in Economics in 1988. He later obtained the Master of Business Administration (MBA) degree from the same university. Ajibola, thereafter, engaged in private business for a short period of one year until March 1996 when he co-founded the Media Trust Limited (Publishers of DailyTrust Newspaper), as pioneer General Manager. In 2001, he became the Executive Director (Operations) of the company, and later became the Managing Director/ Chief Operating Officer of the company in the year 2007.
In his working career, he has gained cross border insights into best practices in Journalism, Print Production, Advertising, and Outdoor Media which include Nigeria media representative to the G8 Summit in Canada (2001) – among 12 other African Journalists. He was on attachment to The Nation in Kenya, and on visits to The Gothenburg Post Sweden and New York Times at various times. He has attended many programmes in Communication Arts, Management, and Leadership at various times at Lagos Business School (LBS); University of Stellenbosch, Cape Town; University of Navarra Barcelona, and Georgetown University, Washington DC, USA. Ajibola is a member of the World Association of Newspapers (WAN), the Institute of Directors(IOD) worldwide, Nigerian Institute of Management(NIM), Nigeria Institute of Public Relations(NIPR) and Daily Trust Board of Economists. He is currently the President/CEO of CBD MediaEdge Communications Ltd, an Abuja-based media communications company with a special focus on Media Consultancy, Branding, Outdoor media (Billboard& Signage), Marketing Research, and Data Analysis.
Malam Mannir Dan-Ali, Chief Executive Officer, Daily Trust (Member)
Mannir Dan-Ali was the former Chief Executive Officer (CEO) of Media Trust Limited, Abuja, the parent body of the Daily Trust Foundation. A media veteran, Dan-Ali obtained a Bachelor of Arts degree in English in 1986 from Bayero University, Kano. He returned to the same university for graduate studies and completed a Master of Arts degree in English Literature in 1990.
He had his first experience in the media with the defunct Citizen magazine in Lagos, first as special project staff, and later as a reporter between 1992 and 1993. He also worked on a freelance basis with the Hausa Service of the British Broadcasting Corporation in 1994. Between August 1997 and February 2000, Mannir worked for the BBC World Service at its Bush House headquarters in London before relocating to Nigeria where he set up the Abuja Bureau of the African Service. He joined Media Trust Limited on 15th October 2007 as Editor-in-Chief and was appointed as Chief Executive Officer (CEO) and Editor-in-Chief on 1st January 2016.
Dr Mairo Mandara (Member)
Dr. Mario Mandara, a medical doctor, is the Special Adviser on Sustainable Development Goals, Partnership, and Humanitarian Affairs to Borno State governor.  She has worked with the Bill & Melinda Gates Foundation as Country Representative to Nigeria. A consultant obstetrician and gynecologist, Dr. Mandara has extensive knowledge of public health systems and managing maternal and child health programmes in Nigeria. After medical training at the University of Jos, Dr. Mandara practiced at the Ahmadu Bello University Teaching Hospital in Zaria. Between 2005 and 2010, Dr. Mandara was a Senior Country Adviser in Nigeria to the David and Lucile Packard Foundation. She then worked as the Nigeria-based Health Systems Adviser for the Earth Institute at New York's Columbia University.
Engineer Nuru Yakubu, PhD (Member)
Dr. Nuru Yakubu, an Engineer, graduated from the Camborne School of Mines, Great Britain, in 1979. He joined the academic staff of the Federal University of Technology, Bauchi in 1982, and became the substantive director of the College of Engineering, Kaduna College (1990-1992). In 1996, Dr. Yakubu was appointed as Rector and Chief Executive Officer of Kaduna Polytechnic, Kaduna. Also, the Federal Government later appointed him as the Executive Secretary of the National Board for Technical Education, Kaduna in 2000. He has served on various federal government committees on the development of technology education in Nigeria. A chartered engineer, Dr. Yakubu served as a commissioner in the Independent National Electoral Commission (INEC) from 2010 – 2015. He is a recipient of the Nigerian National Merit Award in the category of the Officer of the Order of the Niger (OON).
SECRETARIAT

Theophilus Abbah (Programme Director)
Theophilus Abbah, a 1994 graduate of Ahmadu Bello University, Zaria, joined Daily Trust Foundation as Programme Director in 2018. He is an award-winning investigative journalist with about two decades of media experience spanning multiple newsrooms, among them The Punch, Leadership, The Companion, and Daily Trust. Theophilus was the Editor of Daily Trust on Sunday and later Managing Editor of the newspaper. An author of a novel, Lost in the Wind, and contributor of academic articles in Language and Linguistics journals, Theophilus holds a Ph.D. in English (Forensic) Linguistics from the University of Abuja.
Immam Nma Shuaib (Programme Officer)
Immam Nma Shuaib, a trained Economist from the University of Abuja, 2005, is an experienced Corporate Affairs Specialist with a demonstrated history of working in the newspaper industry. He is skilled in Economic Data Analysis, Islamic Finance, Community Engagement, Strategic Communications, Business Communications, and Monitoring and Evaluation. A strong business development professional with a Masters focused on Islamic Banking and Finance from Bayero University, Kano. In recent times, he is shifting interest to humanitarian activities bordering on the provision of clean water to societies, intervention on girl child education, intervention on orphanages and IDPs, and Investigative/Data Journalism. He also holds a Masters degree in Development Studies from Bayero University. Kano. He joined Daily Trust Foundation in 2016 as the Programme Officer.