The Daily Trust Foundation, with support from MacArthur Foundation, has trained about thirty (30) journalists on how to use the Nigeria Centre for Disease Control (NCDC) and other global data to do COVID-19 stories.
The four-day workshop held on October 6-7, and October 12-13, 2020.
The objective of the training was to expose journalists to how to scrape and extract data from various sources; how to understand  NCDC data; how to analyze and interpret data; and how to visualize and amplify infographs on different publishing platforms.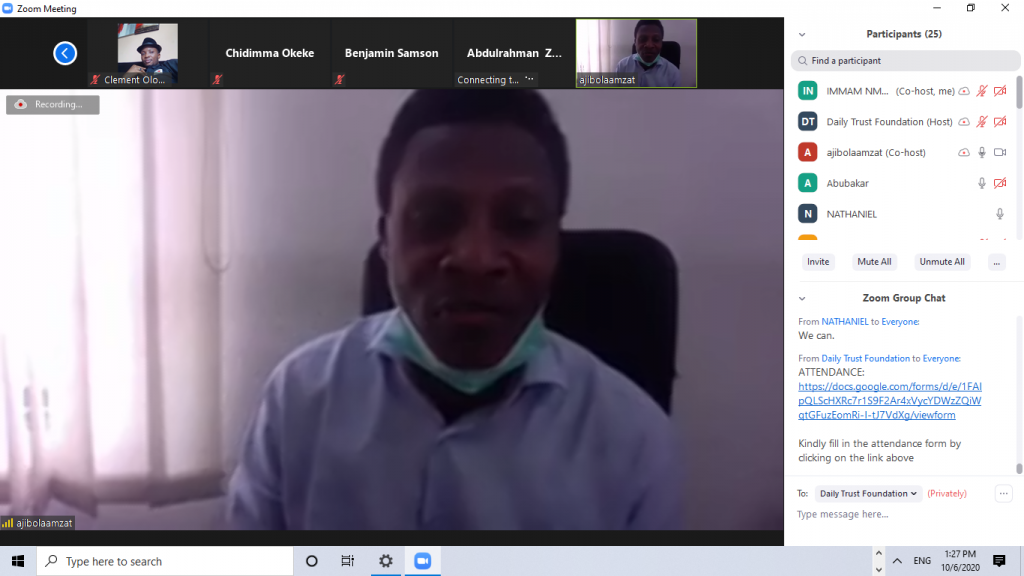 The facilitators included the former CEO and Editor-in-Chief of Media Trust Limited, Malam Mannir Dan-Ali, who spoke on Humanizing Data Stories; Head of Response Division, Health Emergency Preparedness & Response Department of NCDC, Dr. Olaolu Aderinola, who spoke on Understanding NCDC Data on COVID-19; the Editor of the International Centre for Investigative Reporting (ICIR), Hamzat Ajibola, who spoke on Reporting COVID-19 using big data from local and global organizations.
Another facilitator is the Founder of Dataphyte, Joshua Olufemi, who spoke on Web Scrapping for COVID-19 Data: Principles and Practice; Data Analysis: An introduction to Use of Excel, and Data Interpretation: How to use various charts, tables, and graphs. Also, a data analyst at Code for Africa, Joseph Dokhare,  spoke on Data Visualization: How to Use Datawrapper and/or Infogram; and Data Amplification: How to broadcast on social media and blogs. The Programme Director of the Daily Trust Foundation, Dr. Theophilus Abbah,  introduced participants to the concept of  Data Journalism, and on Ethical Issues in Data Journalism.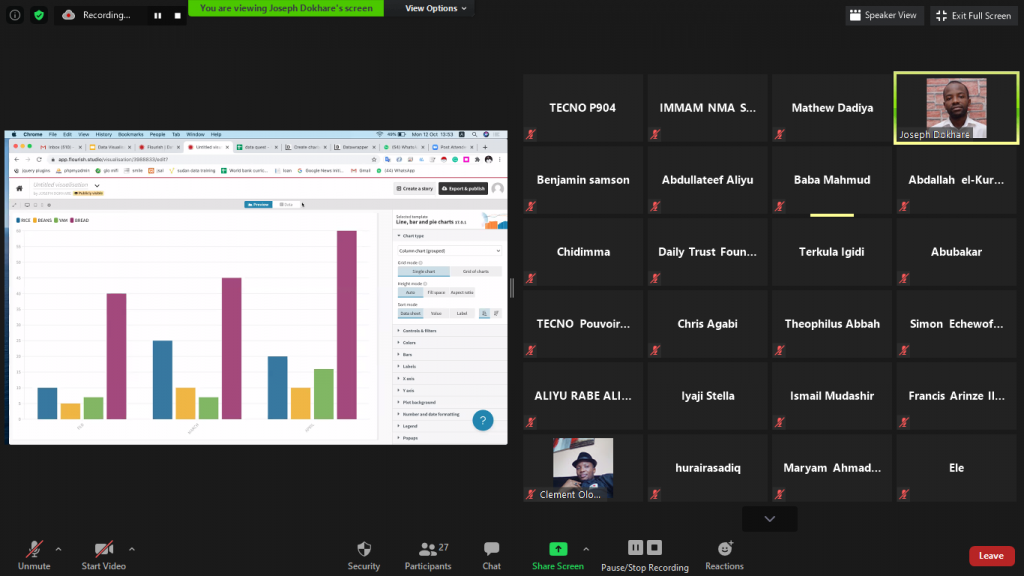 The training was attended by journalists from Daily Trust, Daily Asset, Blueprint, Newsdiary, Ashenewsonline, PR Nigeria, and the Nigerian Television Authority (NTA).