By Theophilus Abbah
Journalists in Nigeria are doing a commendable job, making meaning out of the torrents of statistics that pour from laboratories certified by the Nigeria Centre for Disease Control (NCDC) into our newsrooms. The newsrooms are drenched in figures about new infections, new deaths and newly discharged Covid-19 patients, which could be frustrating and cause disillusionment. As a result, editors tend to splash the data on readers and viewers – almost without pity. It sounds like all there is to Covid-19 are data, data, and more data. Radio, newspaper, television and online reports tend to spread fear that feed into the strategies of those who use it to bargain for their pockets.
To the lake of statistics are three runners-up. First, are soundbites and quotes from government officials, thumping their chest about how they had pressed water out of stone; or their lamentations about how the devil threw his spanners into their good works; or an outcry over the contamination of their efforts by another stubborn virus – the lackadaisical attitude of Nigerians to comply with simple safety measures. To come as a second runner-up are hyperbolic reports on palliatives in multiples of billions of Naira, and then the large, oversize pictures of well-fed Presidential Task Force team members doing their 'excellent job.'
Health Minister, Osagie Ehanire, speaking during the daily Presidential Task Force on COVID-19 briefing said when the drug known as COVID-Organics arrives, health authorities will get a sample of the botanical product for analysis.
.#LetsTalk

— NigeriaInfoPH (@NigeriaInfoPH) May 11, 2020
A tweet announcing officials carrying out their Covid-19 assignment
So high or intoxicated on statistics, many reports in the media are drained of emotions and the milk of human kindness. But this should not be the case. As we report data, so also, we need to discuss the people who make up the statistics. What are the concerns of those who have become positive in a negative way? How were they infected? Were they careless? On the charts published by NCDC daily are data about infected Nigerians whose sources of infections are inexplicable. How? What happened?
The first death from Covid-19 in Nigeria was Mr Suleiman Achimugu, a former Managing Director of the Pipelines and Product Marketing Company (PPMC). After his death, we read few paragraphs about an underlying disease for which he suffered before testing positive to Covid-19. What was the disease? What was his career like at PPMC? What impacts did he make? What challenges did he face? Why did he travel to the UK? Why didn't the NNPC hospital in Abuja take care of him? Did he even seek help in Nigeria? If so, where? Who were the doctors that treated him? What had they to say about his health condition? Who were his family members? What is their story? What challenges would they face now that Achimugu is no more? What lessons can anyone learn from the story of the late Achimugu? What should government put in order?
Ex-PPMC MD Suleiman Achimugu dies of coronavirus in Nigeria https://t.co/Mb4AcrsAtJ #vanguardnews pic.twitter.com/KSyuvjb8oY

— Vanguard Newspapers (@vanguardngrnews) March 23, 2020
A tweet announcing the demise of Suleiman Achimugu, the first Covid-19 death recorded in Nigeria
If we lost Achimugu, we are lucky to have over 1,000 survivors of Covid-19. That means journalists have an opportunity to do over a thousand human interest stories, more that 900 of which have not been told. We have read few survivors' stories in newspapers, especially stories of celebrities and those associated with politicians. But there is much more to them than 'I survived by the Grace God,' or 'I was lucky my own condition was not severe.' Readers and viewers of the media thirst for clear narratives that span from the beginning of their experiences; the difficult and frustrating conditions they endured when the ailment worsened; the points of despair; the varieties of drugs that facilitated their recovery; the moments of breakthrough; their healing processes, and how they could enlighten us about treatments for Covid-19.
For every recovery from Covid-19, there are several heroes. British Prime Minister Boris Johnson named his new baby Nicholas after two doctors that saved his life at NHS when he suffered from Covid-19. The doctors are Dr Nick Price and Dr Nick Hart. They were heroes of Covid-19, as far as the Prime Minister is concerned. In Nigeria, we should ask, for instance, where are the medical doctors that attended to the Emir of Daura who recently recovered from Covid-19? Where were they trained? How did they handle his case? What treatments did they administer? What difficulties did they encounter? How did they overcome the difficulties? What was it like for a doctor to handle a high-profile patient; a Covid-19 patient of authority and power? How did the Emir of Daura take that period of trial, being infected with a deadly virus?
Over three weeks after the strange deaths in hundreds in Kano, the story of victims has not been comprehensively told. How did Professor Ibrahim Ayagi take ill? He was a prominent Nigerians – the Chairman of the National Economic Intelligence Committee (NEIC) of the Obasanjo Administration. How was he treated at the hospital? What were the underlying ailment(s) that predisposed him to his demise? How did he live with that condition for several years? What were his last few years like? Why did it turn out that he succumbed to death in this season of Covid-19, though there is no evidence that it was the virus that hastened his death? What kind of widow(s) and orphans did he leave behind?
With brilliant descriptive writing, investigative stories could be sumptuous to read if they are spiced up with how Covid-19 affect human beings that make up the data that fly in our faces on a daily basis. Below are seven advantages of humanizing Covid-19 stories:
1. Reduction of tension and apprehension about Covid-19: When readers or viewers follow through the experiences of persons who have suffered from the virus, they experience a kind of purge from the fear of Covid-19, as they will become familiar with the processes and treatment of the infection, instead of being left hollow with ignorance.
2. Change of lifestyle: the story of those who survive Covid-19 would serve as a lesson to others. Those who had scorned at precautionary measures advocated by the authorities would change their attitude and adopt preventive lifestyles.
3. Infuse life into data: Human-interest stories would transform NCDC data from mere figures to the effects of Covid-19 on human beings. After reading or listening to individual stories, media audience would relate with the statistics that come out of laboratories better. They will realize that the figures are not hypothetical but each represents the predicament of a human being.
4. Sympathy for victims: One of the strengths of human-interest stories is that they produce emotions. Readers and viewers would sympathize with victims of Covid-19. But as long as all they read are colourful tables and charts, they would have no emotional feeling towards victims of the coronavirus.
5. Reduces superstition and conspiracy theories: There are more than enough superstitious beliefs and conspiracy theories around Covid-19. However, the accounts of those who have experienced the ailment would reveal the reality about the virus, as separate from conjectures that now occupy diverse platforms on social media.
6. Doctors and medication: It is possible that medical doctors on the frontline could learn a few lessons from the stories of patients who survive the virus. They could make some enquiries from their peers who treated patients whose stories are told in the media, and such consultations could become the turning point in the treatment of another patient.
7. Attractive to readers/viewers: Human-interest stories are appealing to readers and viewers. They sell newspaper copies, facilitate multiple clicks on websites, and ignite heavy traffic on YouTube or other social media platforms, as such stories are shared and replayed hundreds of times.
The Covid-19 era is a season of fear for all and sundry, including journalists. Many are on the frontline, subjected to the danger of being infected, like health workers. But with protective measures, being daring a little, taking advantage of modern technology for interviews, and working on contacts, journalists can produce more human-interest stories than have been published in the media so far. You could read more about how to write human interest stories at: https://www.communityjournalism.co.uk/resources/writing-human-interest-stories-a-guide/.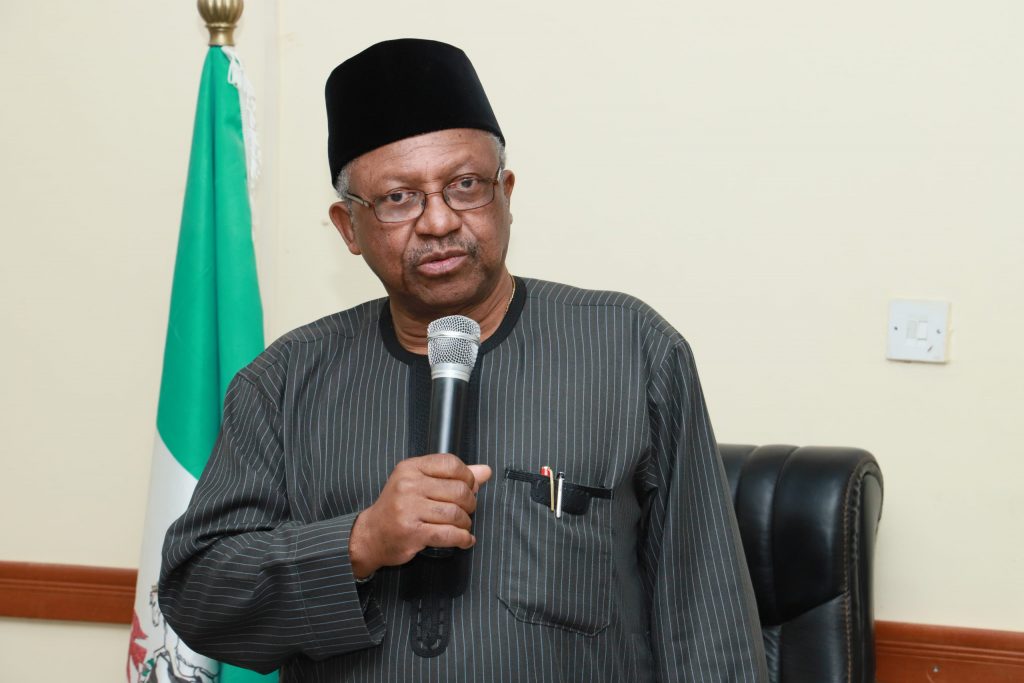 Theophilus Abbah (@theophilusa), Programme Director at Daily Trust Foundation, is an award-winning investigative journalist and holds a PhD in English (Forensic) Linguistics.