The Daily Trust Foundation, with support from the MacArthur Foundation, has conducted a two-day webinar on "Investigating COVID-19" for journalists of Daily Trust Newspapers and other media platforms.
The training, which was conducted virtually, had 32 participants from Daily Trust, People's Daily, Blueprint, Forefront, Daily Asset, Daily Nigerian, National Accord, NewsDiary, Leadership,  and PR Nigeria. 
The webinar began on August 4, 2020, and ended on August 5, 2020, on the zoom platform.
In his opening remarks, the Chairman of the Daily Trust Foundation, Malam Wada Maida, said the webinar was relevant because of effects of COVID-19 on journalism. He added that because the pandemic was new, it has been difficult to do impactful stories, hence the virtual training. He encouraged the participants to sharpen their skills by making use of the webinar to become better journalists.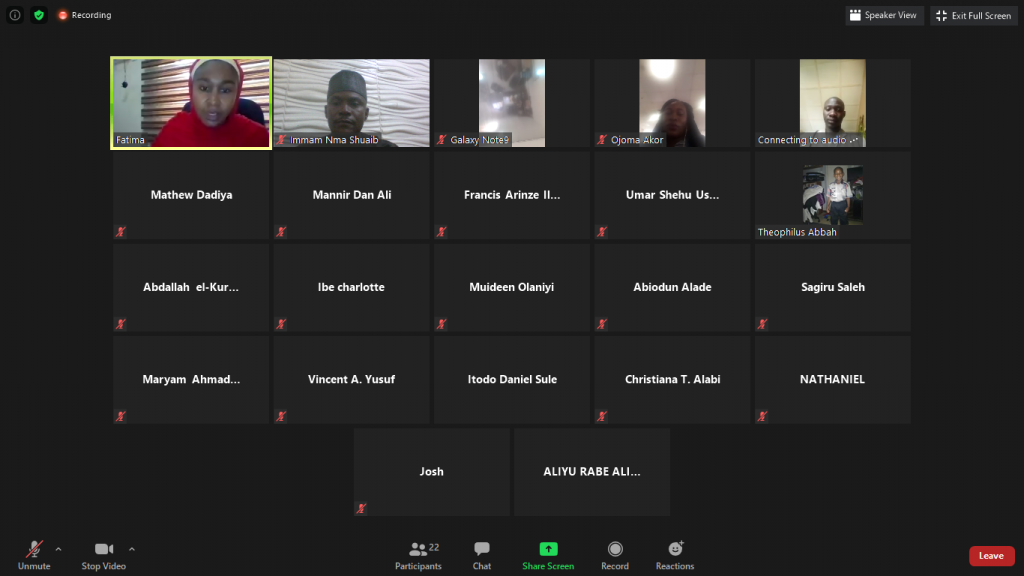 According to the Programme Director, Dr. Theophilus Abbah, the objectives of the webinar was to expose journalists to opportunities in investigating COVID-19 pandemic, learning from best practices in other parts of the world.
The topics of the webinar included Investigating COVID-19: What Health Experts Expects Journalists to Look Out For; COVID-19: Investigating Herbal Cures; Humanizing COVID-19 Stories; How International Media are Investigating COVID-19; Fact-Checking: Dealing with Misinformation, Mal-information and Disinformation on COVID-19; and Opportunities for Investigating COVID-19.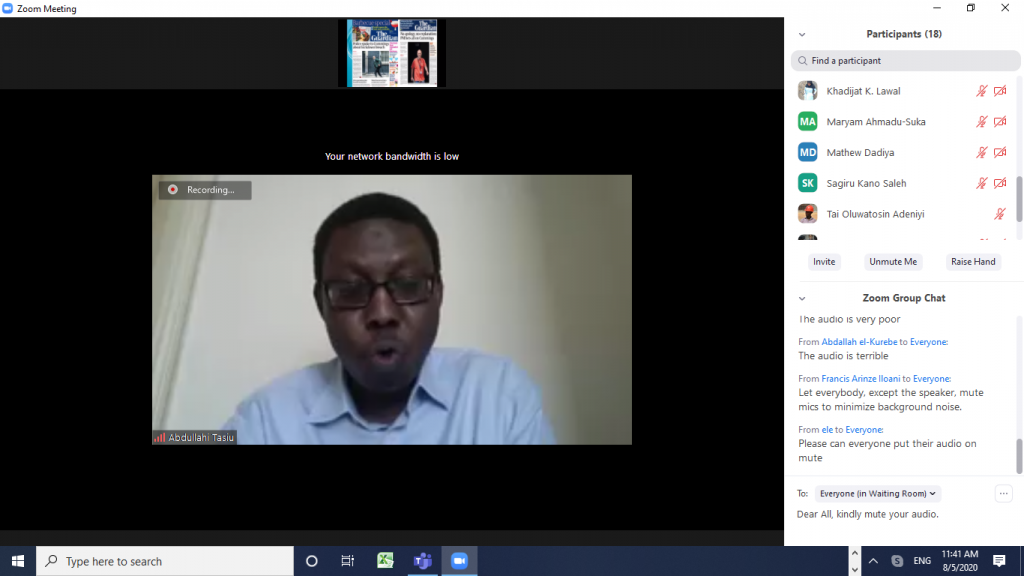 The facilitators of the webinar included the former CEO and Editor-in-Chief of Media Trust Ltd, Malam Mannir Dan-Ali; Family Physician, Aminu Kano Teaching Hospital, Dr. Fatima Damagum; Executive Director, Tiger Eye Foundation, Ghana,  Anas Arumeyau Anas, a frontline investigative journalist who investigated the use of herbal drugs in Nigeria and Ghana; Abdullahi Tasiu Ph.D, of the City, University of London; the Nigeria's Editor, Africa Check, David Ajikobi; and Theophilus Abbah, Ph.D.